Join Keystone Place at Wooster Heights for Our Author Talk
Steps to Managing Memory, Alzheimer's Disease and Dementia
Featuring: Andrew E. Budson, MD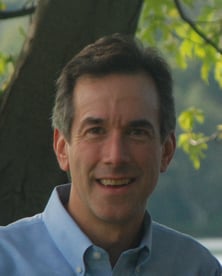 Tuesday, November 30th
Location: 66 Wooster Heights Rd, Danbury, CT 06810
Times: 12:00 pm or 5:00 pm
Based on his award-winning book, Dr. Budson will explain how individuals can distinguish changes in memory due to Alzheimer's versus normal aging, what medications, diets, and exercise regimes can help, and the best habits, strategies, and memory aids to use, in seven
simple steps.
He will also discuss his newest book, including how caregivers can manage issues with memory, language, vision, behavior, driving, incontinence, sleep, and more.
Safety is a top priority, we will be doing temperature checks, screening and we request that masks be worn (aside from when eating).
LOCATION

Keystone Place at Wooster Heights

66 Wooster Heights Rd

Danbury, CT 06810

DATES & TIMES

Tuesday, November 30th, 12:00 pm or 5:00 pm

Lunch will be served at the 12:00 pm session

Dinner will be served at the 5:00 pm session.
REGISTER NOW BY COMPLETING THE FORM ON THE RIGHT

Space is limited!
Registration is on a first-come, first-served basis, so don't delay!
MEET OUR SPEAKER/AUTHOR


Andrew E. Budson, MD

Educated at Haverford College and Harvard Medical School, Dr. Budson is Chief of Cognitive & Behavioral Neurology at the Veterans Affairs Boston Healthcare System, Director of Education at the Boston University Alzheimer's Disease Center, Professor of Neurology at Boston University School of Medicine, and Lecturer in Neurology at Harvard Medical School.
Don't miss this window of opportunity to learn about how the Keystone Difference can help you and your loved one thrive!

Whether you're just beginning to look at possible retirement living options or ready to make a move, we invite you to discover the area's newest and most innovative community, specifically designed to help older adults stay healthy, active, and engaged.
At Keystone Place at Wooster Heights, there is something for everyone!


✔ Apartment-style living with a coordinated array of supportive services including meals, housekeeping, transportation, medication management, and personal care assistance.
✔ The area's largest one- and two-bedroom/two-bathroom independent living apartment homes, thoughtfully designed with exceptional amenities and features, including fully-appointed kitchens, sunrooms, and stackable washers and dryers, just to name a few.
✔ Innovative Life enrichment program will provide endless opportunities for residents to engage, explore, and maximize personal wellness.
✔ Something for everyone, with a wealth of thoughtful amenities ranging from a well-equipped fitness center to a pub and café.
✔ Extensive safety procedures, care standards, and cleaning and disinfecting programs designed to ensure residents stay COVID safe.
✔ Endless opportunities for residents to safely stay social and maximize personal wellness.
✔ Continuum of care with on-site assisted living and memory care.
REGISTER NOW BY COMPLETING THE FORM ON THE RIGHT

Registration is on a first-come, first-served basis, so don't delay!